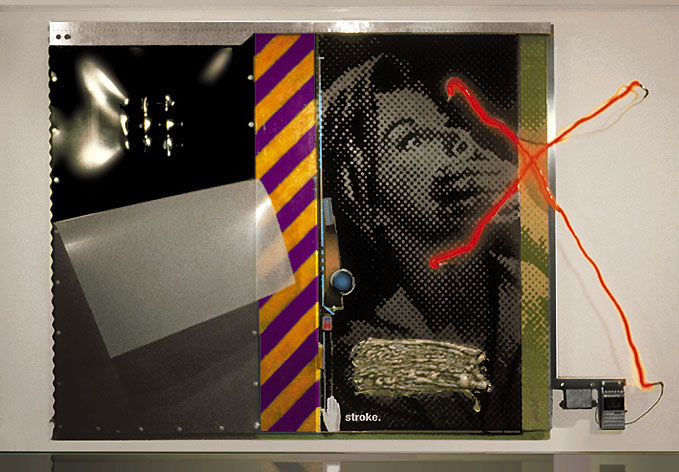 Violation 1980, 12´ x 7´ x 4´´
Vacuum-formed ABS, neon, audiotape, acrylic on canvas.
A clear theme is depicted in this tableau. The veneer of translucent plastic is partly stripped down to reveal black plastic with 9 breast-like shapes. The striped board = danger. The half-toned girl with a hand clamped over her mouth is negated with a red neon "X."